Heartland Series: June 3-9, 2018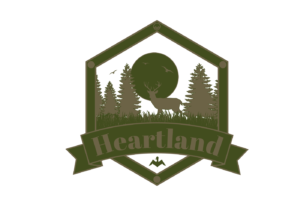 Day 1 (Sun, June 3): Bryan, Ohio
Day 2 (Mon, June 4): Niles, Michigan
Day 3 (Tue, June 5): Portage, Indiana
Day 4 (Wed, June 6): Fulton, Illinois
Day 5 (Thu, June 7): Clinton, Iowa
Day 6 (Fri, June 8): Sparta, Wisconsin
Day 7 (Sat, June 9): Albert Lea, Minnesota

Quick Overview
Series Dates: Sunday, June 3 – 9, 2018
Race Times: Ohio and Michigan will begin at 6:00 AM EDT. Indiana, Illinois, Iowa, Wisconsin and Minnesota will begin at 5:00 AM CDT.
Packet Pickup: Saturday, June 2, 4-6 PM, Moore Park Soccer Fields, 820 Newdale Drive, Bryan OH. Free pasta dinner will be served during packet pickup, at the same location.
Race Day Packet Pickup/Registration: One hour before start time on race day, at the start line. (Early starters may pick up packets on race morning, beginning 30 minutes before early start time.)
Early Start: Yes, for marathon, half marathon, and 50K only. One hour before regular start, every day.
Average temps:
Time limit: None. We have a "no runner left behind" policy, and we happily stay until the final finisher crosses the line. Walkers are always welcome!
Pets/strollers: Pets are not allowed, for the safety and comfort of our runners/walkers; you're welcome to bring a stroller if you have small children.
Group dinners, hotels, and airports: Check Heartland Series Facebook Group.